Wondering where to invest your time and money?
Take it from someone who has gone before you.
I like to call myself a course junkie, I'm obsessed with educating myself so that I can get things done the right way-not the hard way. I'd love to share my blogging recommendations with you! 
I would never recommend anything I haven't personally used or verified! If you're looking to organize your courses make sure to scroll to the end of this page and let me help you with that! 
Disclosure: There are affiliate links on this page meaning I may be compensated if you purchase at absolutely no cost to you.
Grab my free guide to starting a blog! My post comes with a checklist (because I love organization) that will take you from start to finish!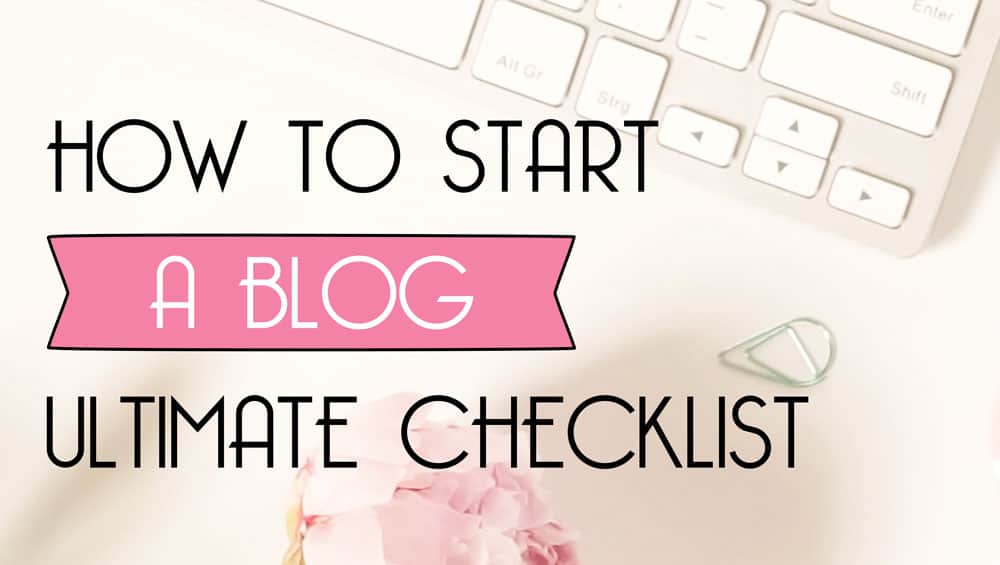 If you're just starting out I recommend Siteground. Like most bloggers I began with hosting my site with Bluehost and I can't tell you how much I regret that decision. Siteground is a wonderful first start choice. 
If you have higher traffic and would like fully managed hosting I recommend BigScoots. They are who I currently use and I'm loving them!
If you have higher traffic and would like fully managed hosting I recommend BigScoots. They are who I currently use and I'm loving them!
If you want to learn how to have a profitable email list and learn how to nurture your audience this is the course you need. Meera covers everything from your opt-ins, to welcome and sales sequences…literally the end all be all email course you need.
Pinterest Courses & Tools
A completely free Trello Board full of tips and tricks for Pinterest! I share lots of valuable Pinterest advice! 
My absolute favorite Pinterest Course! If you follow her methods you will get results! I wrote more about her course here. 
You can use code pinning5 to save $5 off the price of the course!
My own course that teaches you how to organize all of your pins and pin from Trello. Lots of tips and tricks to help with any manual pinning strategy!
P.I.Q. Is all about your Pinterest descriptions. It was created by PotPieGirl, she's my favorite when it comes to blogging "hacks" and this course doesn't disappoint! It's cheap and super easy to implement. I saw results within a week from this course! 
Learn how to create amazing graphics! From designing pins to all of your graphics and branding! AppleCart Lane is the best to teach you all your design needs!
Want unique stock photos that are clear crisp and just all around gorgeous? I highly recommend Alicia at Pixistock for all flat lay stock photos!
Tasty Pins is a plugin that let's you customize your Pinterest description without messing with your alt text for SEO. You can also use Tasty Pins to link to your unique pin ID so that all of your pins are connected instead of Pinterest making lots of copies of the same pin.
Hands down best SEO course you can find. This has every single thing you will ever need to know about SEO all wrapped up in simple explanations. From site structure, to keyword research to backlinks and what seems like never ending bonuses.  I can't recommend this course enough. This link will sign you up for a webinar to see if the course is right for you!
Want a hack to get ranked in Google without any prior knowledge of SEO? This course shows you step by step how PotPieGirl finds her keywords and adds them into her posts. This is a great introdution to SEO and will get your started without having to take a deep dive into keywords.
This course is designed as a cheap course to get a beginner started and I still use these tips today!
Learn how to grow your domain authority without blogger outreach! This course goes amazing with the other two SEO courses! Debbie will teach you how to quickly grow your authority so that your  site will rank faster in Google! 
This is known for being the end all be all to affiliate marketing! Learn everything you need to know to be successful at making money through affiliates! This course comes with a Facebook group that is priceless!
Carly's Affiliate Marketing Course takes you from beginner to everything that's missed in affiliate marketing. I love this course and all the extra tips she gives! 
Another one from PotPieGirl! (Can you tell I love her stuff?) This course shows you how to make your affiliate posts and optimize them so that they bring in $500+  a month EACH
ORGANIZATION/PRODUCTIVITY
This is my own course. I'll teach your how to put your processes in Trello so you never have to wonder what your next step is again. We'll cover your:
Blog Post Workflow
Promotion Workflow
Pinterest Workflow
SEO Workflow
Monthly Email Process
My course that will teach you how to map out a recurring schedule to get all of your blogging tasks done!
This course includes:
Blog Task Breakdown 
Tips for what small tasks to get done in your schedule
Bonus done for you weekly templates
This course will walk you step by step through organizing ALL of your online resources through your bookmarks. 
Stop guessing and gain access to the best free and paid resources in the blogging community. PLUS I'll give you access to loads of hidden gem links. 
I'll show you all the tools I use and explain what you should be using too.
BONUS: The best  extensions for your Chrome browser
If you're like me, then you have a million tabs open all at once!
But what if I told you you can organize them?
Neatly filed away in distraction free workspaces so you can stop wasting time looking through tabs and use that time saved to get work done!
This is also my course! Let me walk you through using Trello for all of your bloggging needs! The course includes setting up your:
To-Do List
Facebook Groups (And a posting schedule)
Monthly Stats
Courses & PDFs
Editorial Calendar