The Best 50 Bible Verses for Tuesday Blessings
AMAZON AFFILIATE PROGRAM
MomminFromScratch is a participant in the Amazon Services LLC Associates Program along with other affiliate advertising programs designed to provide a means for sites to earn advertising fees by putting links to companies in my blog posts.
Discover 50 uplifting bible verses for Tuesday blessings hand picked to bless your mornings with God's wisdom, strength, peace and purpose. Embrace Scripture to revive your heart, refresh your mindset, and tackle your day with joy.
What if the secret to better Tuesdays is right at your fingertips? What if you could start your morning with inspiration that sets the tone for positivity, productivity, and purpose?
Friend, you can. How? The power of God's Word.
That's right—Bible verses. Scripture. The living promises of God Himself, breathed out to refresh and strengthen you. Don't roll your eyes just yet. This isn't about religion—it's about tapping into supernatural hope, energy, wisdom, and vision to tackle your day.
I've compiled 50 hand-picked Bible verses that speak right to the heart of your Tuesday morning needs. Reflect and soak them in as you start your day. Watch discouragement and uncertainty fade as you embrace God's truth over your own thoughts. You might just find Tuesdays become your favorite!
Ready to give it a try? Brew some coffee and let's dive in to uplifting Scriptures that bless your heart, fuel your mind, and elevate your outlook. This is a game-changer—I promise!
The Significance of Tuesday Morning in the Bible
Before diving into the top Bible verses, it helps to understand the biblical significance of Tuesday mornings.
In Genesis chapter 1, we read God created the world in six days- with each morning beginning a new day of miraculous wonders. The second day's morning held beauty as God separated the waters to create the sky.
Centuries later, Jesus began His final earthly week on a Sunday (Palm Sunday), when He entered Jerusalem to crowds welcoming Him as King. After teaching in the temple courts Monday, Tuesday morning held cultural and prophetic importance. Jesus gave the Olivet Discourse, teaching about end times and his return, as well as confronting religious leaders through parables.
Just as God designed each Tuesday morning thousands of years ago in creation, and Jesus ushered in blessings for eternity on that Tuesday, God provides new grace every morning (Lamentations 3:22-23). Whatever your circumstances, open your heart as you reflect on these top 25 Bible verses to receive God's blessings for a joy-filled Tuesday!
Don't forget to Pin this to your favorite Pinterest board:
50 Best Tuesday Morning Bible Verses
Under each verse, you can find Tuesday blessings or Tuesday good morning messages.
10 Verses for Tuesday Blessings
You can use these verses and blessings for Tuesday to hold onto throughout your day.
1. Psalm 121:1-2 – The Lord Protects You
"I lift up my eyes to the mountains—where does my help come from? My help comes from the Lord, the Maker of heaven and earth."
This psalm reminds us that no matter the obstacles around us, God is our source of daily strength and protection. Look to Him today!
2. Philippians 4:6-7 – God's Peace for Anxiety
"Do not be anxious about anything, but in every situation, by prayer and petition, with thanksgiving, present your requests to God. And the peace of God, which transcends all understanding, will guard your hearts and your minds in Christ Jesus."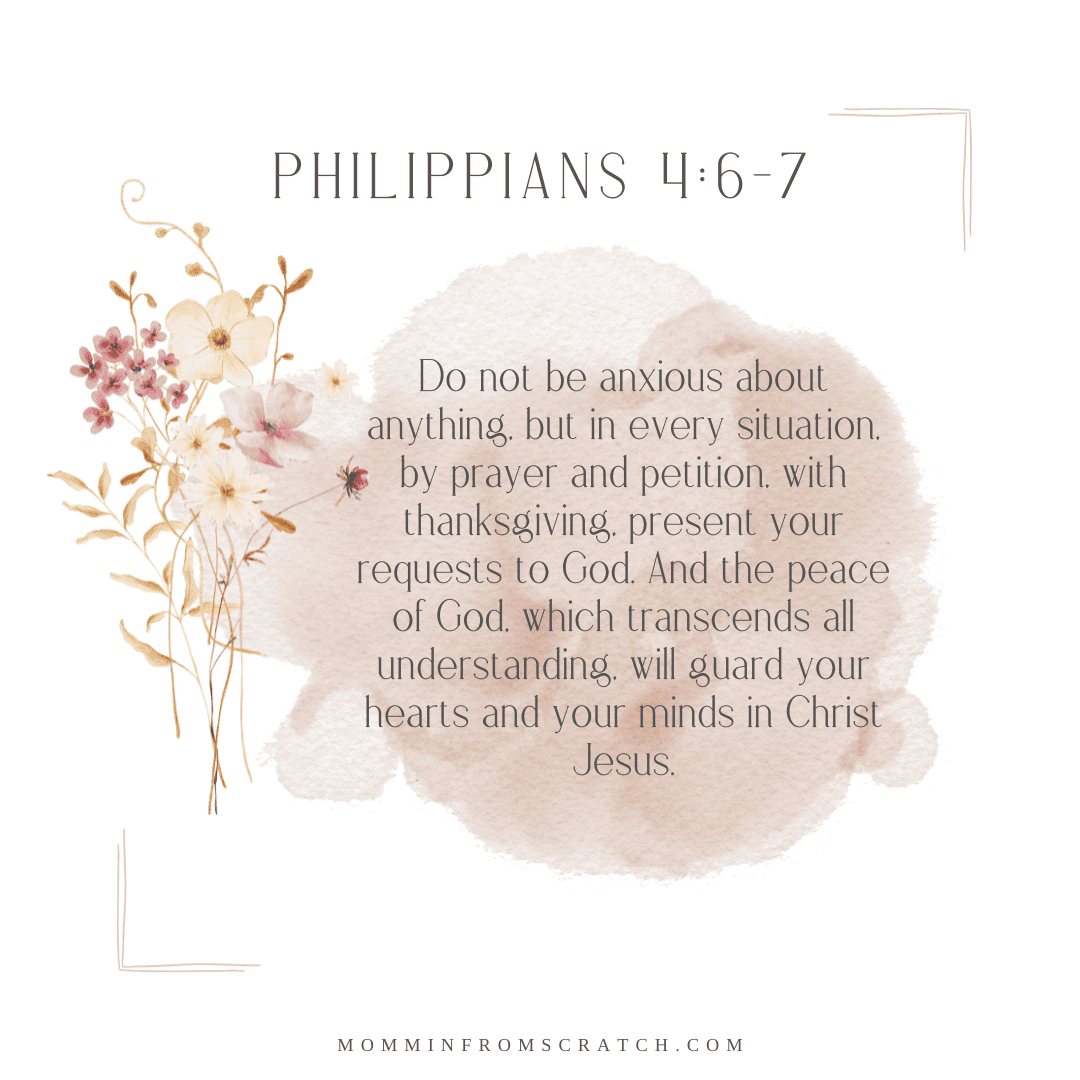 Filled with stress or worry? Instead of anxiety, lift your cares to God in prayer while thanking Him. Let His supernatural peace rule your mind!
3. Psalm 5:3 – Seeking God First- My Favorite Scripture for Tuesday
Scripture for Tuesday:
"In the morning, Lord, you hear my voice; in the morning I lay my requests before you and wait expectantly."
Make communion with God your first priority. Bring your needs and wait in hopeful expectation, knowing He cares.
4. Psalm 90:14 – Asking for God's Favor
"Satisfy us in the morning with your unfailing love, that we may sing for joy and be glad all our days."
Ask God to fill your morning with awareness of His love and grace. This is the joyful truth that can make you sing all day!
5. Psalm 118:24 – Rejoicing in the Day
"This is the day that the Lord has made; let us rejoice and be glad in it."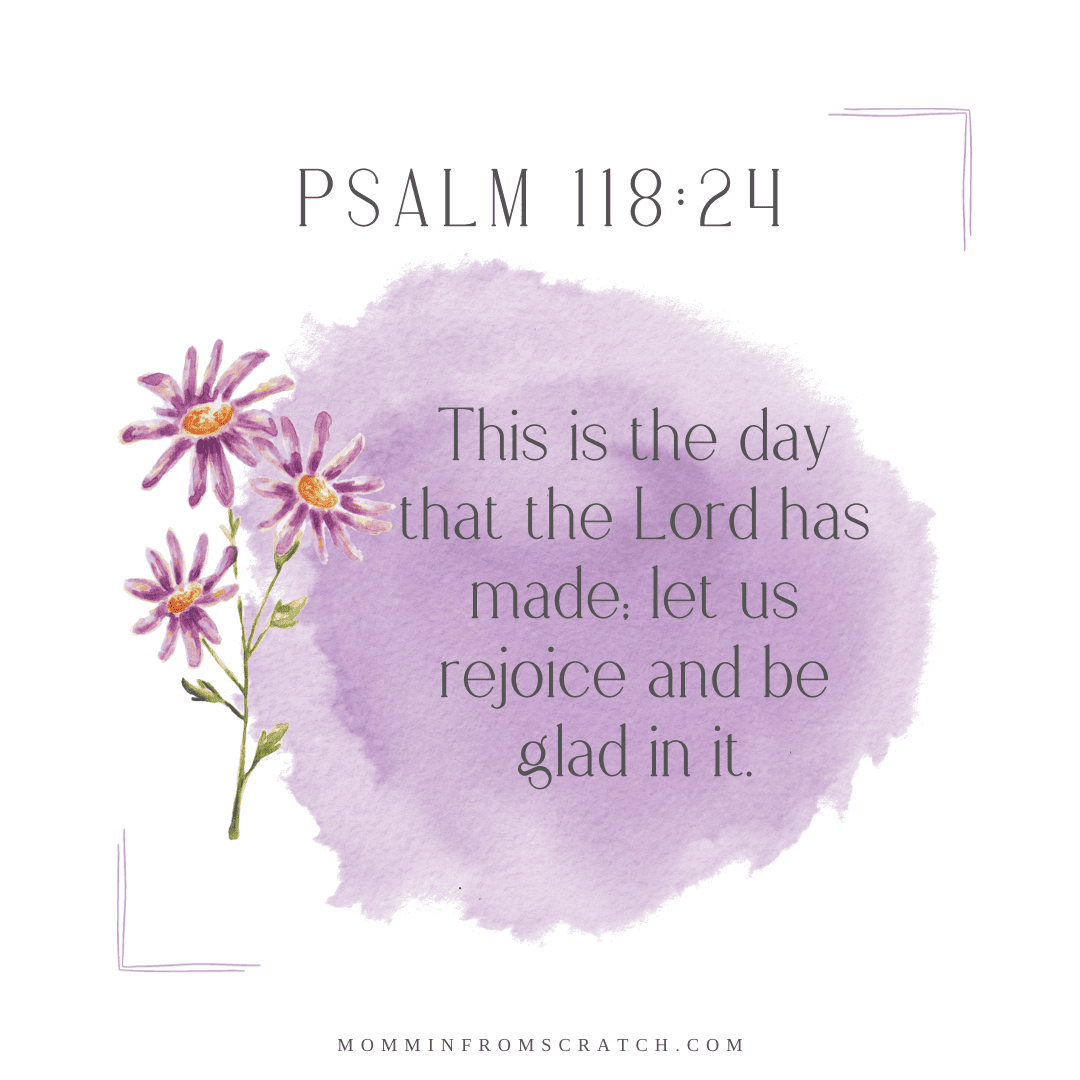 Whatever your circumstances, choose to rejoice in the blessing of a new day shaped by God's hand. Allow thankfulness to set a joyful tone.
6. Psalm 145:2 – Blessing God
"Every day I will bless You, And I will praise Your name forever and ever."
Begin your morning by blessing the Lord's name through worship. Fix your eyes on His eternal love and faithfulness.
7. Psalm 59:16 – God's Strength and Love
"But I will sing of your strength, in the morning I will sing of your love; for you are my fortress, my refuge in times of trouble."
Even in chaos, start your day singing praise to God's power and love. He is your shelter and protector at all times.
8. Psalm 143:8 – God's Guidance
"Let the morning bring me word of your unfailing love, for I have put my trust in you. Show me the way I should go, for to you I entrust my life."
Ask God to send His Spirit to guide your decisions and walk for the day. Submit your life fully to His will and leading.
9. Lamentations 3:22-23 – New Mercies Each Day
"Because of the Lord's great love we are not consumed, for his compassions never fail. They are new every morning; great is your faithfulness."
God promises endless love and mercy that we can't earn or exhaust. His care renews each morning to overflowing.
10. Zephaniah 3:17 – God Sings over You
"The Lord your God is with you, the Mighty Warrior who saves. He will take great delight in you; in his love he will no longer rebuke you, but will rejoice over you with singing."
Picture God singing joyfully over you as a loving father to his child. Let this deep affection wash over you.
10 Bible Verses for Tuesday Morning
11. Proverbs 3:5-6 – Trusting God's Leading
"Trust in the Lord with all your heart and lean not on your own understanding; in all your ways submit to him, and he will make your paths straight."
Instead of self-reliance, humble yourself to trust God's purposes above your own. He promises to direct your way.
12. Isaiah 40:31 – Renewed Strength
"But those who hope in the Lord will renew their strength. They will soar on wings like eagles; they will run and not grow weary, they will walk and not be faint."
When energy and motivation are low, hope in God's power within you. Let Him lift and empower you to soar.
13. Philippians 4:13 – Christ's Strength
"I can do all this through him who gives me strength."
You can tackle all God calls you to when relying not on yourself, but on Christ's power in you. Depend on Him!
14. Jeremiah 29:11 – God's Plans to Prosper
"'For I know the plans I have for you,' declares the Lord, 'plans to prosper you and not to harm you, plans to give you hope and a future.'"
Remember God dreams of your flourishing, not your harm. Trust His good plans that give hope.
15. Romans 12:12 – Rejoicing in Hope
"Be joyful in hope, patient in affliction, faithful in prayer."
However your Tuesday looks, embrace this rhythm: hope, patience, prayer. Joy comes from hoping in Christ.
16. 1 Corinthians 10:13 – God's Faithfulness in Temptation
"No temptation has overtaken you except what is common to mankind. And God is faithful; he will not let you be tempted beyond what you can bear. But when you are tempted, he will also provide a way out so that you can endure it."
You can resist temptation through the Spirit's power. God always provides the strength and exit strategy you need!
17. Isaiah 41:10 – God Upholds You
"Fear not, for I am with you; be not dismayed, for I am your God; I will strengthen you, I will help you, I will uphold you with my righteous right hand."
God promises His full presence and power for your aid. Let Him lift and uphold you all day long.
18. Romans 8:38-39 – Nothing Separates You from God's Love
"For I am convinced that neither death nor life, neither angels nor demons, neither the present nor the future, nor any powers, neither height nor depth, nor anything else in all creation, will be able to separate us from the love of God that is in Christ Jesus our Lord."
Remember absolutely nothing has the power to remove you from the embrace of God's love. Rest in this truth.
19. Ephesians 3:16-19 – Knowing God's Love
"I pray that out of his glorious riches he may strengthen you with power through his Spirit in your inner being, so that Christ may dwell in your hearts through faith. And I pray that you, being rooted and established in love, may have power, together with all the Lord's holy people, to grasp how wide and long and high and deep is the love of Christ, and to know this love that surpasses knowledge—that you may be filled to the measure of all the fullness of God."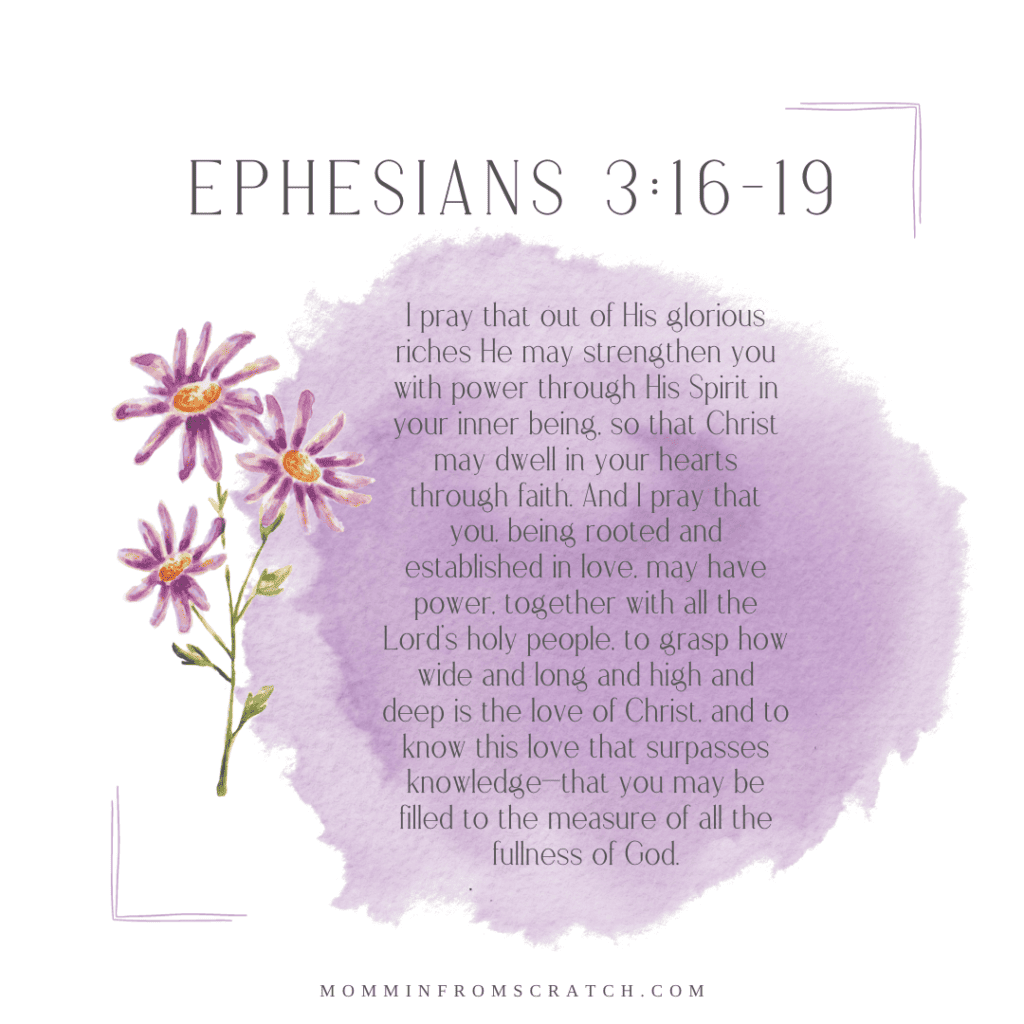 Pray to grasp the vast dimensions of Christ's love for you. Let this unfailing truth soak your mind and spirit.
20. Philippians 1:6 – God Finishes His Work in You
"Being confident of this, that he who began a good work in you will carry it on to completion until the day of Christ Jesus."
Our heavenly Father always perfects the purpose He planted in your heart. Trust He is completing you daily.
20 Bible Verses for Tuesday
21. Matthew 6:34 – God's Grace for Today
"Therefore do not worry about tomorrow, for tomorrow will worry about itself. Each day has enough trouble of its own."
Don't borrow stress from the future. Just focus on trusting God for strength and provision today.
22. Psalm 23:1-3 – The Good Shepherd
"The Lord is my shepherd, I lack nothing. He makes me lie down in green pastures, he leads me beside quiet waters, he refreshes my soul. He guides me along the right paths for his name's sake."
Follow your caring Shepherd who leads you to nourishment and rest. He renews your soul to follow Him well.
23. 1 Peter 5:7 – Casting Cares on God
"Cast all your anxiety on him because he cares for you."
Your worries and burdens are never meant to be carried alone. God cares deeply, so give them to Him today.
24. Colossians 3:15 – Christ's Peace Ruling
"Let the peace of Christ rule in your hearts, since as members of one body you were called to peace. And be thankful."
Invite Christ's true peace to govern your emotions, thoughts, and decisions. Let gratitude overflow.
25. John 16:33 – Overcoming through Christ
"I have told you these things, so that in me you may have peace. In this world you will have trouble. But take heart! I have overcome the world."
Though trouble comes, Jesus has conquered sin and death forever. Have courage through His victory!
26. Isaiah 43:18-19 – God Is Doing a New Thing
"Remember not the former things, nor consider the things of old. Behold, I am doing a new thing; now it springs forth, do you not perceive it? I will make a way in the wilderness and rivers in the desert."
As you begin your day, remember God is always doing something new. Look with fresh eyes at His miracles around you.
27. Psalm 147:3 – God Heals the Brokenhearted
"He heals the brokenhearted and binds up their wounds."
Bring your pains and heartaches to the Lord. He tenderly bandages all wounds and soothes your sufferings.
28. Isaiah 26:3 – God's Peace from Fixing Your Mind on Him
"You will keep him in perfect peace, whose mind is stayed on You, because he trusts in You."
Peace comes from training your thoughts on God. Remind your mind today He is in control and worthy of trust.
29. Psalm 16:11 – Fullness of Joy in God's Presence
"You make known to me the path of life; in your presence there is fullness of joy; at your right hand are pleasures forevermore."
There is overflowing joy, delight, and abundance in God's presence! Seek Him first and experience fullness.
30. Psalm 118:1 – Give Thanks to the Lord
"Oh give thanks to the Lord, for he is good; for his steadfast love endures forever!"
Even when energy is low, take a moment to thank God for His eternal goodness and love. This lifts the heart.
10 Happy Tuesday Blessings
31. Psalm 30:5 – Evening Weeping, Morning Rejoicing
"Weeping may tarry for the night, but joy comes with the morning."
If yesterday held sadness, trust God brings joy with the dawn of a new day in His mercy and time.
32. Lamentations 3:24 – The Lord Is My Portion
"The Lord is my portion," says my soul, "therefore I will hope in him."
God alone is your greatest reward and delight. Determine to find your full satisfaction in Him.
33. Psalm 139:18 – God's Intimate Knowledge of You
"If I would count them, they are more in number than the sand. When I awake, I am still with you."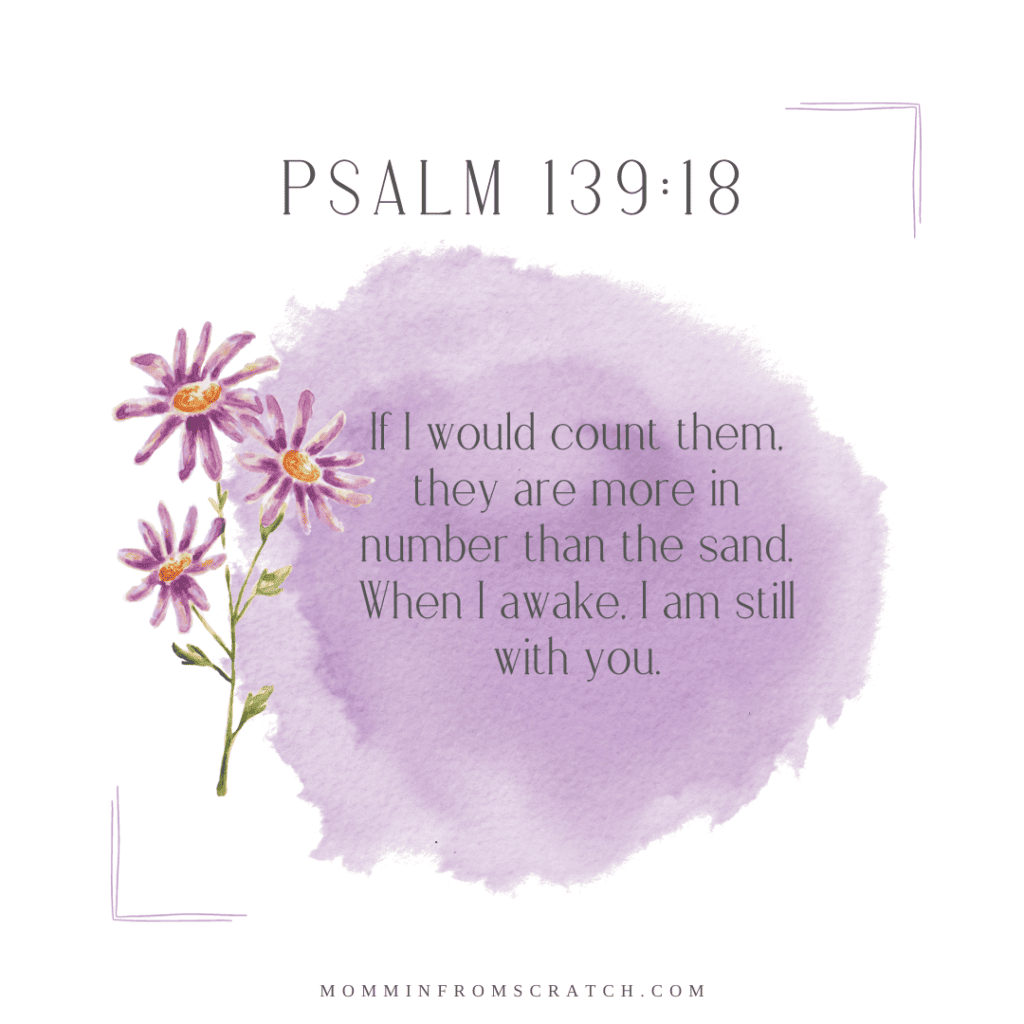 You are deeply known by your Creator who loves you immensely. Rest as you start your day embraced.
34. Isaiah 30:15 – Strength and Salvation in Quietness
"In quietness and in trust shall be your strength."
Before rushing into busyness, be still to let God renew your spirit. His peace is your power.
35. Psalm 143:10 – God's Guidance to Do His Will
"Teach me to do your will, for you are my God! Let your good Spirit lead me on level ground!"
Ask God to direct you to the paths He prepared for you. Yield to the Spirit leading you into righteousness.
36. Philippians 4:8 – Dwell on the Excellent
"Finally, brothers, whatever is true, whatever is honorable, whatever is just, whatever is pure, whatever is lovely, whatever is commendable, if there is any excellence, if there is anything worthy of praise, think about these things."
Fill your mind with virtue and praise as you start your day. These set a tone for uplifting thoughts.
37. Psalm 139:14 – You Are Fearfully and Wonderfully Made
"I praise you because I am fearfully and wonderfully made; your works are wonderful, I know that full well."
Remember you are God's unique, beloved masterpiece. Let this truth soak to ward off comparison.
38. Romans 8:37 – More Than Conquerors through Christ
"No, in all these things we are more than conquerors through him who loved us."
Whatever this Tuesday holds, you are already victorious because of our Lord Jesus Christ 's love. Face each task with courage!
39. Psalm 63:1 – You, God, Are My God
"You, God, are my God, earnestly I seek you; I thirst for you, my whole being longs for you, in a dry and parched land where there is no water."
Determine that your first hunger each morning is God Himself. You are made to yearn for His living waters.
40. Exodus 14:14 – The Lord Will Fight for You
"The Lord will fight for you; you need only to be still."
When fear or uncertainty arise, remember God Himself does battle for you. Be still in Him.
10 Good Morning Tuesday Blessings
41. Psalm 73:26 – God Is the Strength of Your Heart
"My flesh and my heart may fail, but God is the strength of my heart and my portion forever."
Your human frailty cannot remove God's faithful presence and power within. You are safe in Him.
42. Isaiah 54:10 – God's Covenant of Peace
"'For the mountains may depart and the hills be removed, but my steadfast love shall not depart from you, and my covenant of peace shall not be removed,' says the Lord, who has compassion on you."
Though the earth around you may shift, God's faithful love remains unshakable. Rest in His tender care.
43. Romans 15:13 – God of Hope Fills You with Joy and Peace
"May the God of hope fill you with all joy and peace as you trust in him, so that you may overflow with hope by the power of the Holy Spirit."
Ask God each morning to fill you with supernatural joy, peace, and hope through trusting Him.
44. Psalm 42:8 – Praise God for His Unfailing Love
"By day the Lord directs his love, at night his song is with me – a prayer to the God of my life."
No matter if it's day or night, give thanks for God's constant love guiding you. Sing praises back!
45. Isaiah 41:13 – God Upholds Your Right Hand
"For I, the Lord your God, hold your right hand; it is I who say to you, "Fear not, I am the one who helps you."
Imagine God tenderly holding your hand as you walk into your day, saying "fear not." Let Him lead you.
46. Psalm 40:5 – God's Thoughts about You Are Innumerable
"Many, O Lord my God, are the wonders you have done. The things you planned for us no one can recount to you; were I to speak and tell of them, they would be too many to declare."
God's specific plans for you each day are beyond numbering. Marvel at how He shapes your story with purpose.
47. Jeremiah 31:3 – God Has Loved You with an Everlasting Love
"I have loved you with an everlasting love; I have drawn you with unfailing kindness."
Receive the truth that you are cherished by God with permanent, faithful love. Let this security hold you.
48. Psalm 57:7-9 – Waking Up to Praise
"My heart, O God, is steadfast, my heart is steadfast; I will sing and make music. Awake, my soul! Awake, harp and lyre! I will awaken the dawn. I will praise you, Lord, among the nations; I will sing of you among the peoples."
Make praise your wake up call, before anything else. Sing to welcome God's new mercies!
49. Psalm 5:12 – God's Favor Surrounds You
"Surely, Lord, you bless the righteous; you surround them with your favor as with a shield."
By grace, God's blessing and favor encircle your life. Claim this protection over your day.
50. Psalm 92:1-2 – Give Thanks and Praise
"It is good to praise the Lord and make music to your name, O Most High, proclaiming your love in the morning and your faithfulness at night."
Bookend your day with praise as an offering, proclaiming God's love and truth. This honors Him.
5 Key Truths about Tuesday Morning Blessings
As you reflect on these hand-picked Bible verses, here are 5 key truths to remember about God's heart to bless your Tuesday mornings:
God delights to fill your morning with His love. From singing over you to offering new mercies, God floods your heart with undeserved affection at sunrise.
Peace and joy come when you seek God first. Set the tone by communing with Him, worshiping in thanks, and deciding to trust regardless of circumstances.
God renews your strength when you hope in Him. He empowers you beyond your natural limits when you rely fully on His Spirit within.
God's plans for you are always good. He lovingly guides your steps, finishing the work He began in you for your benefit and His glory.
You can live fully in freedom through Christ. He governs your heart and mind with peace when you let Him. His victory secures your ability to conquer each day!
As you go through your Tuesday, come back to these key truths and choose to receive God's blessings into your morning. Let His divine love, joy, power, purpose and freedom take hold to abundantly shape everything ahead. You are deeply known and cared for, so walk in expectancy!
Tuesday Morning Bible Verses: Frequently Asked Questions
Here are some common questions about embracing Tuesday morning blessings through God's word:
How do I practically apply Bible verses at the start of my day?
Try memorizing one verse or taking a photo to reflect on. Say the verse aloud or text it to encourage someone else. Write it on a notecard for your bathroom mirror. Set a reminder to read a passage from your phone when you wake up.
What if I don't feel inspired first thing on Tuesday?
Even without feelings of inspiration, know that God's truth remains fixed. Close your eyes, take some deep breaths, and speak the hopeful words of Scripture out loud. Ask God to renew your mind. The power is in God's words, not your state of mind!
Why is starting my morning with Bible verses so important?
When you fix your mind on truth first thing, it sets your perspective for the whole day. Starting with worship shifts your focus to hope, not stress. You'll experience more stability, productivity, and purpose.
Can I use these bible verses for Tuesday for any other day?
Yes of course! Feel free to use these verses any time!
What version of the Bible should I use for these Tuesday verses?
Use whichever translation resonates most with you. Comparing versions like NIV, ESV, NASB, NLT highlights nuances. Find verses that stir your heart so God's words come alive. The key is genuinely reflecting and applying the verses.
There is no limit to the blessings God has in store for your Tuesday mornings! As you begin each day rooted in His word, your outlook, purpose and experience of life will be transformed. We hope these 50 verses inspire you to open your Bible and heart to receive His gifts of love.