FREE Summer Reading Challenge Printable PDF
Scroll to the bottom of this post to grab your summer reading challenge printable!
My son learned how to read when he was four and although he is great at it, he doesn't love it yet. I was hoping he would be a bookworm like his mommy but that just hasn't happened yet.
He's about to turn eight and I'm finding new ways to encourage him to read!
So I came up with a Summer Reading Challenge!
How to fill out the Summer Reading Challenge
I have included two separate pages in the PDF at the end of this post depending on what you want to do with your child. One with a reward and one without.
The child can fill out their name at the top
Each section has a place to fill out the date, the name of the book and the author.
I added an option to fill out how many pages the book has in case you'd like to base their earning on how large the books are!
There is also a summary space for them to fill out a summary of the book to show that they actually read it.
The earned space is optional, but if you decide to reward your little reader you can put what they've earned in that space.
Printable Option number 1- An "earned" space
If your reader needs a little more motivation there is an option to write down what they've earned.
In our home we're giving a dollar per book.
Options for what to earn:
Money
Candy
Experiences
Toys
Screen time (time to play video games, tablets or watch TV)
Challenge option: having them read multiple books to earn something big!
Printable Option number 2- No "earned" space on the FREE Summer Reading Challenge
If you'd like to leave earning out you'll still have all the rest of the spaces for your child to fill out.
They can fill them out on their own or with your help!
Ways to make reading fun:
You can also make a challenge for siblings to out read each other by seeing how many they can read in a certain amount of time for some friendly competition!
Read alongside your child then talk about what the story was about while pointing out each of your perspectives
Act out the stories!
Try a book club
Start Your Challenge Today!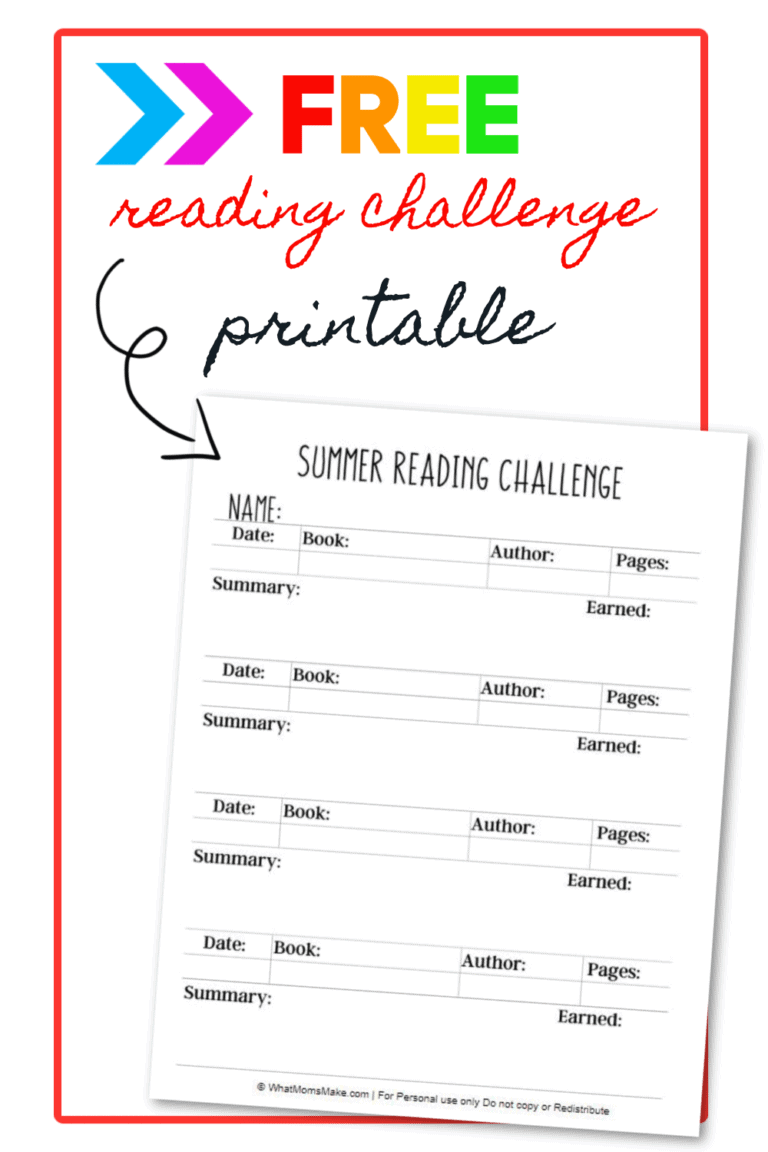 FREE Summer Reading Challenge Printable!
Sign up for my email list and get this download straight to your inbox!