Free 6 Month Editorial Calendar for your Blog Planner
AMAZON AFFILIATE PROGRAM
MomminFromScratch is a participant in the Amazon Services LLC Associates Program along with other affiliate advertising programs designed to provide a means for sites to earn advertising fees by putting links to companies in my blog posts.
Make sure to scroll to the bottom of this post to grab your Free 6-month Editorial Calendar for your Blog Planner!
I recently wrote a post about how I hacked my planner to work for my blog and my personal life. Since I am not using a "blogging planner" I needed to figure out a way to plan my posts and stick them in my planner. So I made something! And of course, I wanted to share that with all of you!
PS. Come join my awesome group for anyone who likes to be or aspires to be organized in their blogging! To join click here:
Free Printable 6 Month Editorial Calendar for your Blog Planner
This printable comes in 2 sizes.
I use a nice big Passion Planner that I absolutely love! So I made a full size 8.5×11 printable, you can use by itself or put in the classic Passion Planner.
And I also made a smaller size that will fit in most planners. Size 6×8. By signing up for my email list you'll get access to both. Of course, they'll be without watermarks.
Here's a preview of the smaller size with watermark: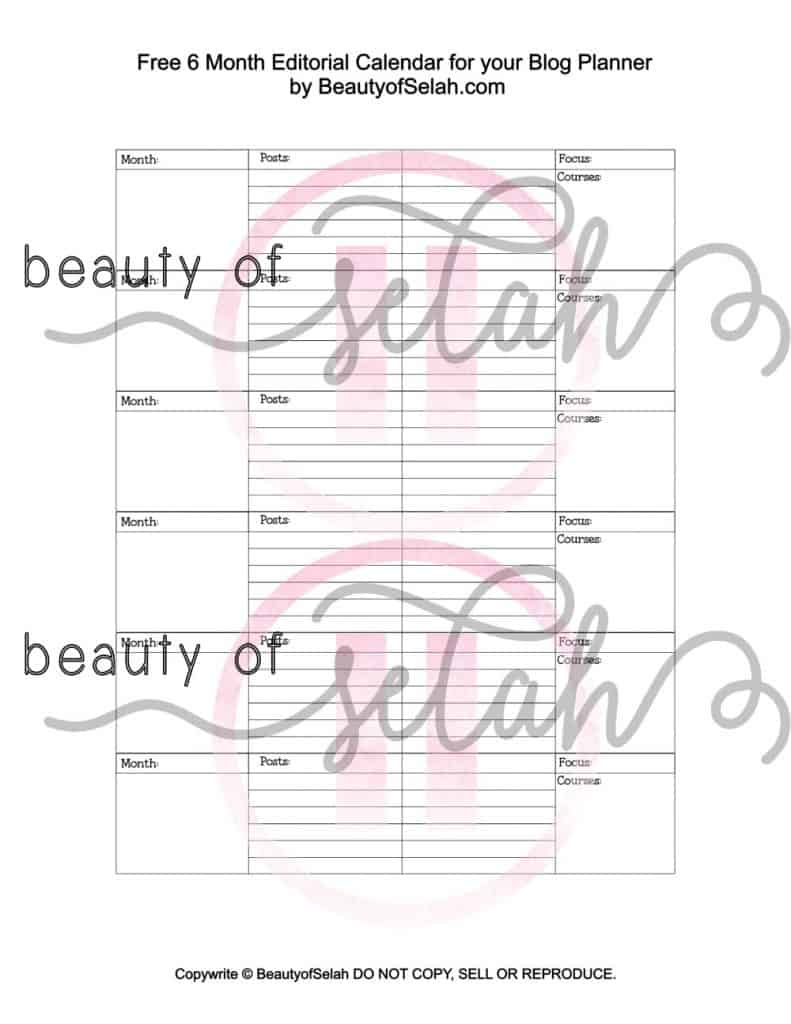 How to use the Editorial Calendar
An editorial calendar helps you plan out your blog posts but I made this one a little bit different.
Related: FREE 5-Day Blog Organization Trello Boot Camp
FIRST- Print two.
It's six months and I don't know about you, but I like to plan for a year. So I print two and tape them into my planner on opposite sides to make up a whole year.
The Focus Box
I like to plan what I'll be working on each month so I put a "Focus" box for each month. That focus could be anything for you, but for me, it's usually something like email marketing or SEO. I take an entire month to dive into a subject so that I can fully comprehend and apply it.
The Courses Box
Do you buy courses and never know when to go through them? For me, I like my courses to match up with my "focus" for that month. So I like buying the Genius Blogger's Toolkit. It's only available twice a year and it comes chock-full of courses and information.
The Posts Box
The post box is, of course, the main focus here. There are 12 spaces to write out your posts. Most people only post once or twice a week so there should be plenty of space to write out your month.
The Blank Box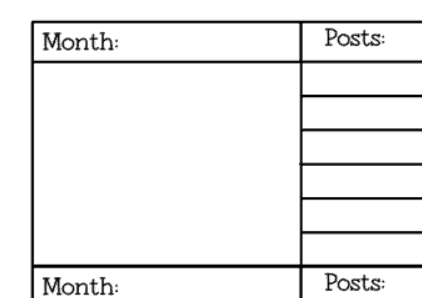 I use the blank box to plan what products I'm creating for that month. I also add affiliate launches. My favorite affiliate is Ultimate Bundles. So I make sure to add what bundle they'll be having for the month if I'm going to share it with my audience.
Conclusion
I made this editorial calendar for my Passion Planner and wanted to share it with my blogging buddies! Make sure to read through the post to make the most out of this printable! Grab yours here below: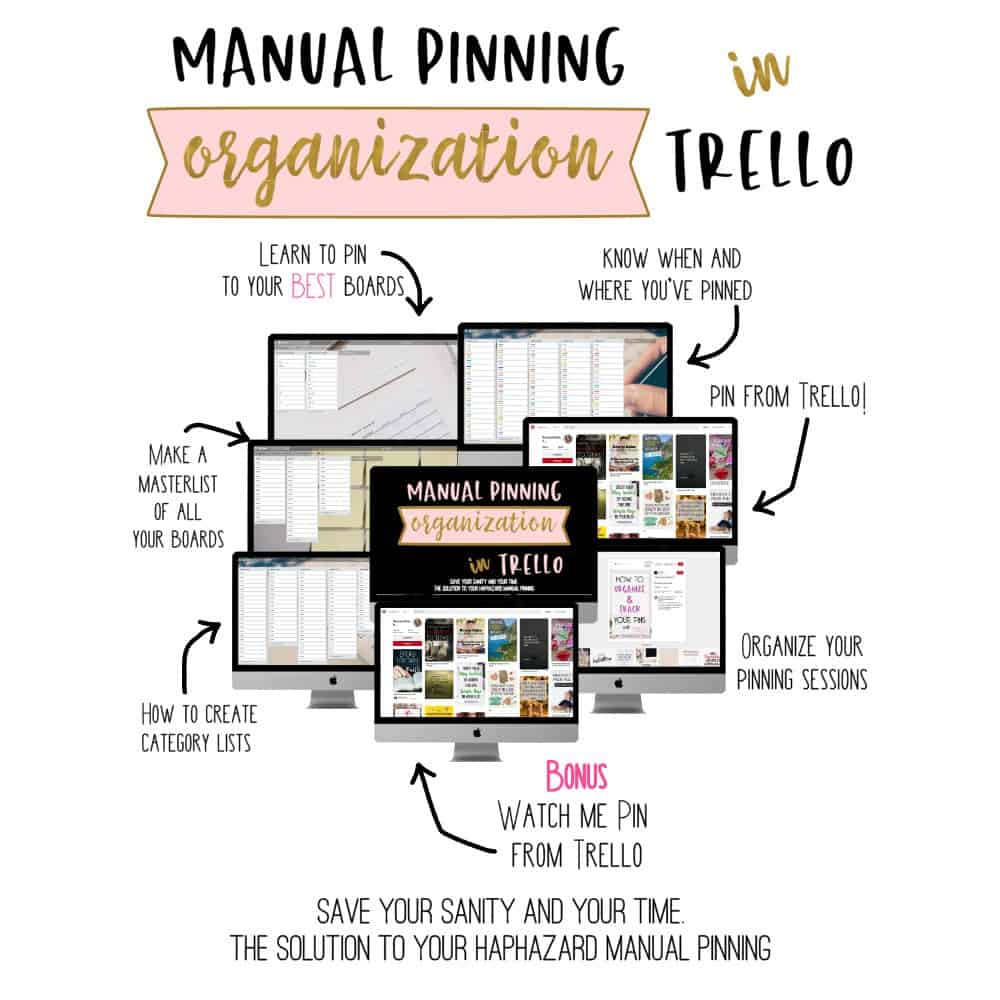 Related Posts:
How to Finally have the Best Manual Pinning Organization in Trello
Introduction to Trello to Organize Your Blog
How to Make a To-do List in Trello
How to Organize Your Affiliates in Trello
Free 6 Month Editorial Calendar for your Blog Planner
How to Alter your Planner to Fit your Life AND your Blog
How to Start a Blog Ultimate Checklist